Family Notes - December 2012
This is a sample of the information provided to members of the P*rr*tt Society in the most recent edition of Family Notes. Family Notes is a 56-page printed magazine that is distributed to society members every quarter.

It's in the papers …..
Evening Post, New Zealand 6 January 1936
EVANS BAY CARNIVAL
The Tramway Band's Carnival at Evans Bay concluded on Saturday evening. The Masked Bathing Beauty Competition resulted in a win for number 23, Miss Ivy Parrott, with 6453 votes.
Hawera and Normanby Star, New Zealand 18 December 1907
THE ELTHAM BACON Co. LTD
The Eltham Bacon Company will receive pigs as under; Mangatoki : every Monday Eltham: Tuesday Kapenga: Monday December 9, further dates to be announced Te Roti: Monday December 16, further dates to be announced Current rates EDWIN PARROTT, Secretary
Bristol Times and Mirror, Bristol, Gloucestershire 4 August 1897
KINGSWOOD TRAMCAR ACCIDENTS
Yesterday and on Bank Holiday several accidents occurred to passengers whilst jumping off cars when in motion. Of two which occurred yesterday the more serious was that which befell and elderly man named Isaac Strange of Staple Hill who when jumping off a moving car at two Mile Hill was thrown violently onto the roadway. He was picked up bleeding profusely and conveyed by Constable Miles and Henry Palmer to Doctor Perrott's surgery when it was found that his hand and head were badly gashed, several teeth being also knocked out.
Sydney Morning Herald, NSW, Australia 10 May 1928
FATHER AND SON INJURED
Wagga, Wednesday H.H.Perrott, 50, and his son J.E.Perrott, 20, each had an arm broken when a mechanical tree puller got out of control and struck them. The elder Perrott had his arm splintered in several places and amputation is probable. The condition of both men is serious.
The Morning Oregonian, Portland, Oregon USA, 10 October
1866 MADAME PARROTT
An experienced Native Teacher will organise another class in French at the Academy on Monday October 14 at 1 o'clock. Those not connected with the school will be admitted to the French class. Tuition $8 per Quarter.
Kalgoorlie Miner, Australia, 1 December 1897
KANOWNA MINING ACCIDENT, November 30
Sydney Parrott, employed on one of the cement claims near the southern corner of the cemetery, was removed to hospital this afternoon suffering from injuries received through the explosion of a dynamite charge. It appears that Parrott, after charging 2 holes at the bottom of his shaft, was hauled to the surface. One charge went off and thinking that the other had missed fire, Parrott descended to the bottom of the shaft and had no sooner got down than the second charge went off. On being hauled up Parrott was found to have received injuries so serious as to necessitate his removal to hospital. The victim of the explosion is severely cut about the face and portions of the body.

Lest we forget

Part 1

On every family tree there are gaps which show that all we know of someone is when and where they were born, then nothing more. If they were of military age during World War 1 or World War 2 the possibility exists that they lost their lives in the fighting. The number of British and Commonwealth P*RR*TT servicemen known to have died is in the region of 467; too many to list in one issue of 'Family Notes' but we shall make a start here.

The lists shows Christian names (sometimes only an initial is known), their rank, service number, age (where known) and for which country they were serving. In some cases we know their next of kin and where this is the case the names are given below. Dates after the last day of hostilities probably means died later of wounds. If you recognise any of the dead and want to know where they are buried, please contact the editor.

SURNAME PARRATT, World War 1

A., Lance Cpl, 1486, 26 Sep 1916, KRRC, UK He was awarded DCM

Albert, Pvt, 41620, 25 Apr 1918, Leicestershire Rgt, age 19, UK, son of

Mrs. Ellen Parratt, Tilford Cottage, Upper Bourne, Wrecclesham, Farnham, Surrey.

Albert James, Pvt 21637, age 21, 12 Nov 1918, Bedfordshire Regt, UK, son of Thomas Philip and Elizabeth Parratt, The Nut Shell, Bucks Horn Oak, Farnham, Surrey. See also below.

Alfred, Pvt, L/16171, 7 Jul 1916, age 18, Royal Fusileers, UK, son of

Mrs. A.E.Parratt, 18 Nisbet Street, Homerton, London

Alfred, Pvt, G/3944, 28 Sep 1915, age 31, Middlesex Rgt, UK, son of

Edwin Parratt

Arthur,

Staff Sgt.Major, S4/086611, 5 Aug 1917, age 28, ASC, UK, son of Richard and Mary Ann Parratt and husband of Mrs.Parratt, 19, Seymour Gardens, Twickenham, Middx.

Charles Ernest, Able Seaman, 203270, 22 Sep 1914, age 32, RN on HMS Cressy, UK, son of Henry and Louisa Parratt of Wrecclesham and husband of Bertha Parratt of 15 Fairthorne Terrace, Wrecclesham, Surrey

E., Squadron Sgt Major, 42776, 11 Jul 1917, YDY, UK

E.S., Driver, 82007, 22 Nov 1919, RHA, UK

Edwin, Pvt, 240482, 3 Sep 1916, West Yorkshire Rgt, UK

Ernest, Pvt, 4830, 25 Aug 1916 age 27, Warwickshire Rgt., age 27, UK, son of William and Mary Parratt, 37 Greys Road, Henley on Thames and husband of Eva Parratt, 50 Greys Hill, Henley on Thames.

Harold. Pvt, 21636, 27 Sep 1918, age 24, Bedfordshire Rgt, UK, son of Thomas

Philip and Elizabeth Parratt, The Nut Shell, Bucks Horn Oak, Farnham, Surrey. See also above.

J.J Pvt 75652 21 Jun 1918 RAMC UK. son of Mr. A. Parratt, 13 Larkfield Road, Pudsey, Yorkshire.

Joseph Henry, Pvt, 331398, 4 Mar 1917, age 24, KLR, son of the late Mr and Mrs Parratt

of 128 Hartnup Street, Liverpool

Lewis, Pvt, 44055, 13 Jul 1919, age 30, Warwickshire Rgt, UK, son of George and Jane Parratt of Wrecclesham, Farnham, Surrey L.V. Pvt, 35911, 2 Jul 1917, MGC(I), UK, son of Mrs. I Parratt, 39 Springfield Road, Stoke, Guildford, Surrey.

S., Lance Cpl, 15038, 10 Apr 1917, Warwickshire Rgt, UK.

Simon, Pvt, 26434, 16 Sep 1916, KOYLI, UK

Walter H, Pvt, 18773, 3 Mar 1918, Gloucestershire Rgt, UK

Walter Maurice, Pvt, 1226, 20 Nov 1917, age 23, RF, UK, son of

Charles Henry and Kate Parratt, 141 Park Road, Kingston Hill, Surrey

William, Stoker Second Class, K/42613, 8 Nov 1918, RN on HMS

Vivid, UK, husband of Jane Parratt, 38, Wolseley Road, Wood Green, London

William, Pvt, 9497, 3 Oct 1915, age 23 Cheshire Rgt, UK, son of

Mrs. Annie Williamson (formerly Parratt) 23 Withens Row, Portwood, Stockport, Cheshire and the late Charles Parratt.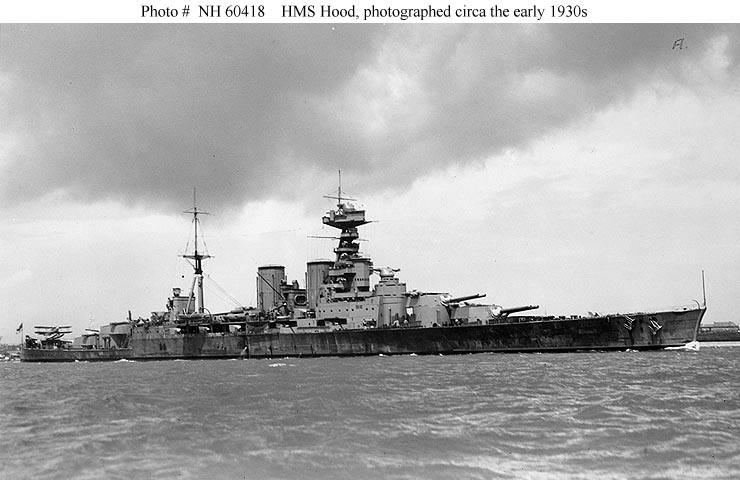 HMS was a battle cruiser of 47,430 tons, built in 1920 and sunk by the German battleship in 1941 with the loss of 1,415 lives, including Albert Henry Parratt.


A P*RR*TT PHOTO GALLERY
Josiah Perrott who emigrated to Australia with his wife and 2 of his children in 1855. Josiah was born in about 1822 in Allington, Dorset (a suburb of Bridport). He married Anna (or Hannah) Payne in Allington on 1847; born in about 1831 she was still a minor at the time. Before they emigrated to Australia in 1855 they had 3 sons: Henry Sydney (1850), who did not travel with them; Frederick George (1851) and John (1854) who did. The reasons for leaving Henry behind are unclear, but he later served in the army before eventually moving to Australia and marrying Annie Morton Lamb there.

At the time of their marriage, Josiah and Anna, like so many others, were illiterate. However in later life in Australia Josiah went to school with the school children and learned to read and write. One of his grandsons later said that Josiah was admired for his courage in going to school with children.

In addition to their children listed earlier (John died young) Josiah and Anna subsequently had a daughter in Australia, who they named Annie Elizabeth (1865) The family lived in Moorooduc which was the early name for Mornington. Josiah died there in 1911, 18 days after Anna.

Finding old family photographs in which the subjects are looking happy is quite a rare event and I am including this photo simply because, whatever difficulties they may have experienced in life, this couple could still smile! They are shipwright Edward Parrett, born in Woolwich in 1842 and his wife Jane Thomas. The couple married in Lewisham in 1865 and by 1871 were settled in Pembrokeshire.

Eugenia Elizabeth Parrott (1839-1911), born in Alabama pictured with her blacksmith husband, James Monroe Bledsoe (1831-1900). The couple married in Arkansas on New Year's Day, 1860; it was his second marriage.