Walter Parratt: Master of Music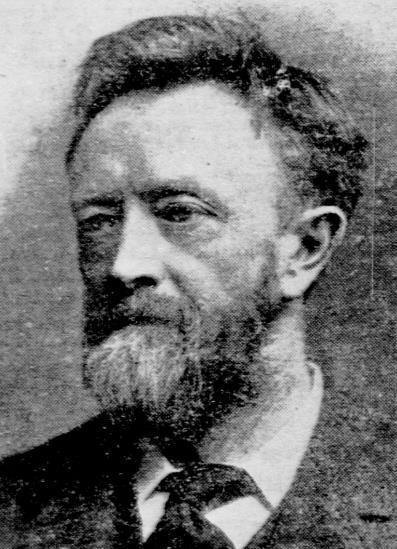 Walter PARRATT (1841 1924) was an organist and composer of some esteem, holding posts at Magdalen College, Oxford and St. George's Chapel, Windsor Castle, as well as serving as the president of the Royal College of Organists.
His grandfather, William PARRATT (c.1760 1845) came from the Whalley area of Lancashire and was the son of a dish turner. William married Sarah LISTER and raised a large family. His son Thomas PARRATT (father of Walter) was born in Tadcaster in 1793. William worked as a toll keeper in Tadcaster and later in Manchester where Thomas was able to attend Manchester Grammar School.
William's fortunes continued to grow and in time he became a manufacturer in the wool trade in Bradford. This prosperity allowed his sons to explore opportunities that might not otherwise have been available. Thomas trained as an organist and became the first professional organist at Huddersfield Parish Church where he remained for 50 years until his death in 1862. His elder son, Henry Lister PARRATT, succeeded him in the role for the next 42 years. A plaque on the organ marks this remarkable achievement of 92 years with a PARRATT organist at the church.
Walter, born in 1841, took his first paid position as an organist at St. Paul's Armitage Bridge at the age of 11 and later went to the choir school of St. Peter's Chapel near Buckingham Palace in London, where he was able to practice on the organ at St. Sepulchre's, Holborn, before returning to his native Huddersfield. In 1861 he took up the position of organist to the Earl of Dudley at Witley Court in Worcestershire.
Whilst at Witley Court, Walter PARRATT married Emma GLEDHILL. He was a keen chess player, sometimes playing blindfolded or while playing the organ at the same time. In 1868 Walter and Emma went to Wigan where he became organist at the parish church. Their first child, Amy Temple PARRATT, was born there, however their sojourn in Wigan was brief as in 1872 Walter was appointed as organist at Magdalen College in Oxford.
There were two daily services at Oxford and Walter took advantage of his time there to gain his Mus. Bac. In 1873. He was also choirmaster at Jesus and Trinity Colleges, as well as conducting the Exeter College Music Society, Trinity College Glee Club, Oxford Choral Society and Oxford Musical Society. His love of chess also persisted and he became the first Captain of Oxford University Chess Club.
Walter and Emma lived in St. Giles while at Oxford and had four more children: Katherine, Dorothy, Geoffrey and Margaret. One of Walter's friends in Oxford was Prince Leopold, the youngest son of Queen Victoria, who encouraged him to apply for the position of organist at St. George's Chapel in Windsor Castle. In 1882 the PARRATT family went to live in Horseshoe Cloisters, a large and comfortable family home. When the Royal College of Music was founded in 1883, Walter became its first Organ Professor, travelling daily from Windsor by train, but rehearsing his choir before he left in the morning and returning in time for Evensong.
In 1892 he was made a Knight Bachelor by Prime Minister Lord Salisbury and in 1893 became Master of the Queen's Music, which saw him involved in state weddings and funerals including, sadly, the funeral of his friend Prince Leopold who suffered from haemophilia in 1894. He played at the coronations of Edward VII and George V and overhauled the music library at Buckingham Palace. Walter visited Osborne on the Isle of Wight and occasionally Queen Victoria sang to his accompaniment. When the Queen died in 1901, Walter had to accompany her coffin back from the Isle of Wight. His work also took him further afield, to Rome, South Africa and Canada, before this travel was curtailed by the First World War.
Walter and Emma lost their eldest daughter, Amy, in 1917 – she is commemorated at St. George's Chapel alongside her parents. In 1921 Walter was awarded the title Knight Commander of the Royal Victorian Order for his services to three monarchs. He last played at St. George's Chapel that same year and his last recital was at Sompting, Sussex in 1922. Walter died in 1924. His ashes and those of Emma are under a slab in the North Choir Aisle at St. George's Chapel.