The P*rr*tt Society is a registered one-name genealogical society for those interested in the study of the family origins of the names Perrott, Perrett, Parrett, Parrot, etc.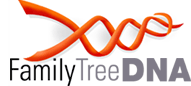 The Parrott DNA Genealogy Project is a project run by FamilyTreeDNA to analyse the DNA of as many members of the family as possible and trace their links.
Most of the test participants so far have come from the US. More participants are needed from the UK, Ireland, Australia and New Zealand in order to round out the results.

The P*rr*tt Facebook group is a great way to easily interact with other people who are researching their P*rr*tt family history, or just have an interest in other people with a similar name! It is a 'closed' group just to prevent spam messages but it is free to join, and anyone with a genuine interest in the P*rr*tt family will be quickly admitted.
Please click on the link below to go straight to the group on Facebook, then press the Join button if you would like to become a member.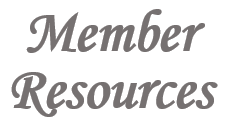 The society is now closed to new membership, but existing members can still access the society's online resources. Please click on the link below and enter the username and password which you were previously given. If you don't remember the login details or if you have any other queries then please send a message via the Contacts page.
This is a selection of blogs from the society's Family Notes magazine and Facebook page. Family Notes is no longer produced, but previous members of the society have access to all editions in the Members' section of the website. Anyone can join the society's Facebook group to interact with others who are interested in the P*rr*tt family history. Please click on any blog in the carousel below for more information, or click the button to the right for a listing of all blog posts.