Lest we forget
Part 1
On every family tree there are gaps which show that all we know of someone is when and where they were born, then nothing more. If they were of military age during World War 1 or World War 2 the possibility exists that they lost their lives in the fighting. The number of British and Commonwealth P*RR*TT servicemen known to have died is in the region of 467; too many to list in one issue of 'Family Notes' but we shall make a start here.
The lists shows Christian names (sometimes only an initial is known), their rank, service number, age (where known) and for which country they were serving. In some cases we know their next of kin and where this is the case the names are given below. Dates after the last day of hostilities probably means died later of wounds. If you recognise any of the dead and want to know where they are buried, please contact the editor.
SURNAME PARRATT, World War 1
A., Lance Cpl, 1486, 26 Sep 1916, KRRC, UK He was awarded DCM
Albert, Pvt, 41620, 25 Apr 1918, Leicestershire Rgt, age 19, UK, son of Mrs. Ellen Parratt, Tilford Cottage, Upper Bourne, Wrecclesham, Farnham, Surrey.
Albert James, Pvt 21637, age 21, 12 Nov 1918, Bedfordshire Regt, UK, son of Thomas Philip and Elizabeth Parratt, The Nut Shell, Bucks Horn Oak, Farnham, Surrey. See also below.
Alfred, Pvt, L/16171, 7 Jul 1916, age 18, Royal Fusileers, UK, son of Mrs. A.E.Parratt, 18 Nisbet Street, Homerton, London
Alfred, Pvt, G/3944, 28 Sep 1915, age 31, Middlesex Rgt, UK, son of Edwin Parratt
Arthur, Staff Sgt.Major, S4/086611, 5 Aug 1917, age 28, ASC, UK, son of Richard and Mary Ann Parratt and husband of Mrs.Parratt, 19, Seymour Gardens, Twickenham, Middx.
Charles Ernest, Able Seaman, 203270, 22 Sep 1914, age 32, RN on HMS Cressy, UK, son of Henry and Louisa Parratt of Wrecclesham and husband of Bertha Parratt of 15 Fairthorne Terrace, Wrecclesham, Surrey
E., Squadron Sgt Major, 42776, 11 Jul 1917, YDY, UK
E.S., Driver, 82007, 22 Nov 1919, RHA, UK
Edwin, Pvt, 240482, 3 Sep 1916, West Yorkshire Rgt, UK
Ernest, Pvt, 4830, 25 Aug 1916 age 27, Warwickshire Rgt., age 27, UK, son of William and Mary Parratt, 37 Greys Road, Henley on Thames and husband of Eva Parratt, 50 Greys Hill, Henley on Thames.
Harold. Pvt, 21636, 27 Sep 1918, age 24, Bedfordshire Rgt, UK, son of Thomas Philip and Elizabeth Parratt, The Nut Shell, Bucks Horn Oak, Farnham, Surrey. See also above.
J.J Pvt 75652 21 Jun 1918 RAMC UK. son of Mr. A. Parratt, 13 Larkfield Road, Pudsey, Yorkshire.
Joseph Henry, Pvt, 331398, 4 Mar 1917, age 24, KLR, son of the late Mr and Mrs Parratt of 128 Hartnup Street, Liverpool
Lewis, Pvt, 44055, 13 Jul 1919, age 30, Warwickshire Rgt, UK, son of George and Jane Parratt of Wrecclesham, Farnham, Surrey L.V. Pvt, 35911, 2 Jul 1917, MGC(I), UK, son of Mrs. I Parratt, 39 Springfield Road, Stoke, Guildford, Surrey.
S., Lance Cpl, 15038, 10 Apr 1917, Warwickshire Rgt, UK.
Simon, Pvt, 26434, 16 Sep 1916, KOYLI, UK
Walter H, Pvt, 18773, 3 Mar 1918, Gloucestershire Rgt, UK
Walter Maurice, Pvt, 1226, 20 Nov 1917, age 23, RF, UK, son of Charles Henry and Kate Parratt, 141 Park Road, Kingston Hill, Surrey
William, Stoker Second Class, K/42613, 8 Nov 1918, RN on HMS Vivid, UK, husband of Jane Parratt, 38, Wolseley Road, Wood Green, London
William, Pvt, 9497, 3 Oct 1915, age 23 Cheshire Rgt, UK, son of Mrs. Annie Williamson (formerly Parratt) 23 Withens Row, Portwood, Stockport, Cheshire and the late Charles Parratt.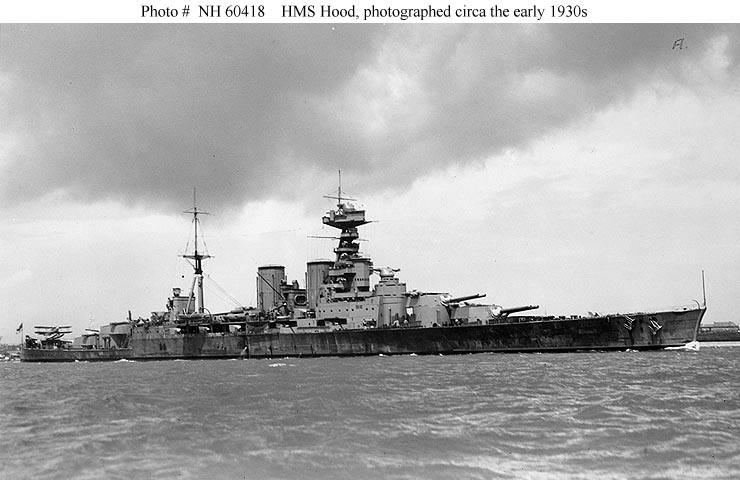 HMS was a battle cruiser of 47,430 tons, built in 1920 and sunk by the German battleship in 1941 with the loss of 1,415 lives, including Albert Henry Parratt.