A Dorset flax and hemp grower
Among the records in the Dorset Hemp and Flax Growers record set on FindMyPast are a number of entries for Robert PERROTT (or PARRATT ).
This information is based on transcriptions previously published by Somerset & Dorset Family History Society which provide a list of people who grew flax and hemp in the area between 1782 and 1893. The list is compiled from bounty claim forms, newspapers, recognisances, pay lists and returns; most of these documents were related to a Government Act that provided bounties to be paid for dressed fibre ready for market in order to encourage the growing of hemp and flax.
The villages around the town of Bridport grew hemp and flax used to produce cordage, sailcloth and netting; an interesting history the trade in this area is provided by the article 'Bridport flax and hemp industry' by Michael Bone in the BIAS Journal (No. 18, 1985, pp. 19 31):
https://www.b-i-a-s.org.uk/BIAS_Journal_18_BRIDPORT_FLAX.pdf
There are seven entries for Robert P*RR*TT in Bothenhampton and Bradpole between 1782 and 1792; this data is summarised in the table below (two entries for 1782 have been combined) and shows us that Robert appears to have concentrates on hemp production rather than flax, though that may due to the survival of records and certainly in at least two years 1782 and 1791 there is a record of him also growing flax in what looks to be two particular fields (with some variant spelling of their names):
| | | | | |
| --- | --- | --- | --- | --- |
| Year | Field(s) | Hemp stones | Flax stones | Bounty |
| 1782 | Recrate | 70 | 54 | £1 15s 6s |
| 1783 | Red Cross, Fishwire | 109 | 0 | £1 7s 3d |
| 1784 | Fish Wier | 88 | 0 | £1 2s 0d |
| 1786 | Fish Wire | 117 | 0 | £1 9s 3d |
| 1791 | Redcraft | 70 | 21 |  £1 5s 6d |
| 1792 | Redcraft | 81 | 0 | £1 0s 3d |
It seems likely he is the Robert PERROTT "lately of Bothenhampton but now residing in Bradpole" who left a will proved on 14 June 1800 as follows:
I Robert Perrott lately of Bothenhampton but now residing in Bradpole in the county of Dorset Yeoman do by this Writing which I declare to be my last Will and Testament give devise and bequeath all and singular any Lands Tenements and Hereditaments whatsoever and wheresoever and whether in Fee Simple, Copyhold for Lives or Leasehold and also all my Monies and Securities for Money, personal Estate and Effects unto Hannah Seymour of Bradpole aforesaid widow her Heirs Executors Administrators and Assignes And I do nominate and appoint the said Hannah Seymour sole Executrix of this my last Will and Testament In Witness thereof I have hereunto set my Hand and Seal the sixteenth Day of June in the Year of our Lord one thousand seven hundred and ninety eight.
There are a number of Robert P*RR*TTs in Dorset in the late eighteenth century, however a marriage between Robert PERROT and Sarah BROWN , "both of Bothenhampton" on 18 December 1753 in Burton Bradstock may be relevant. There is also a burial of Robert PERROT at Bothenhampton on 5 February 1800.
The original publication of Dorset People Involved in the Growing of Hemp and Flax 1782 1793 is available to buy from the Somerset and Dorset Family History Society website ( https://sdfhs.org/ ) for £2.50.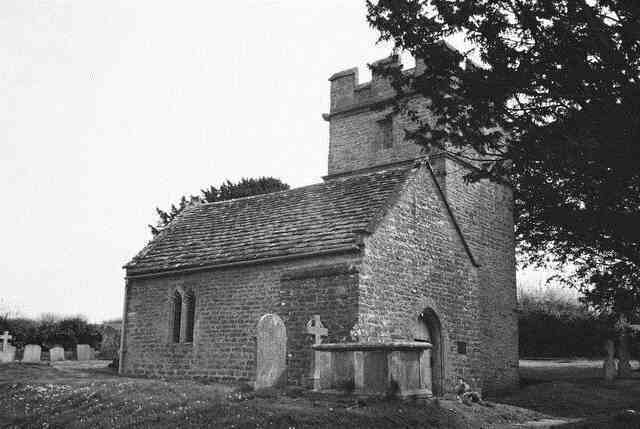 Botenhampton old church